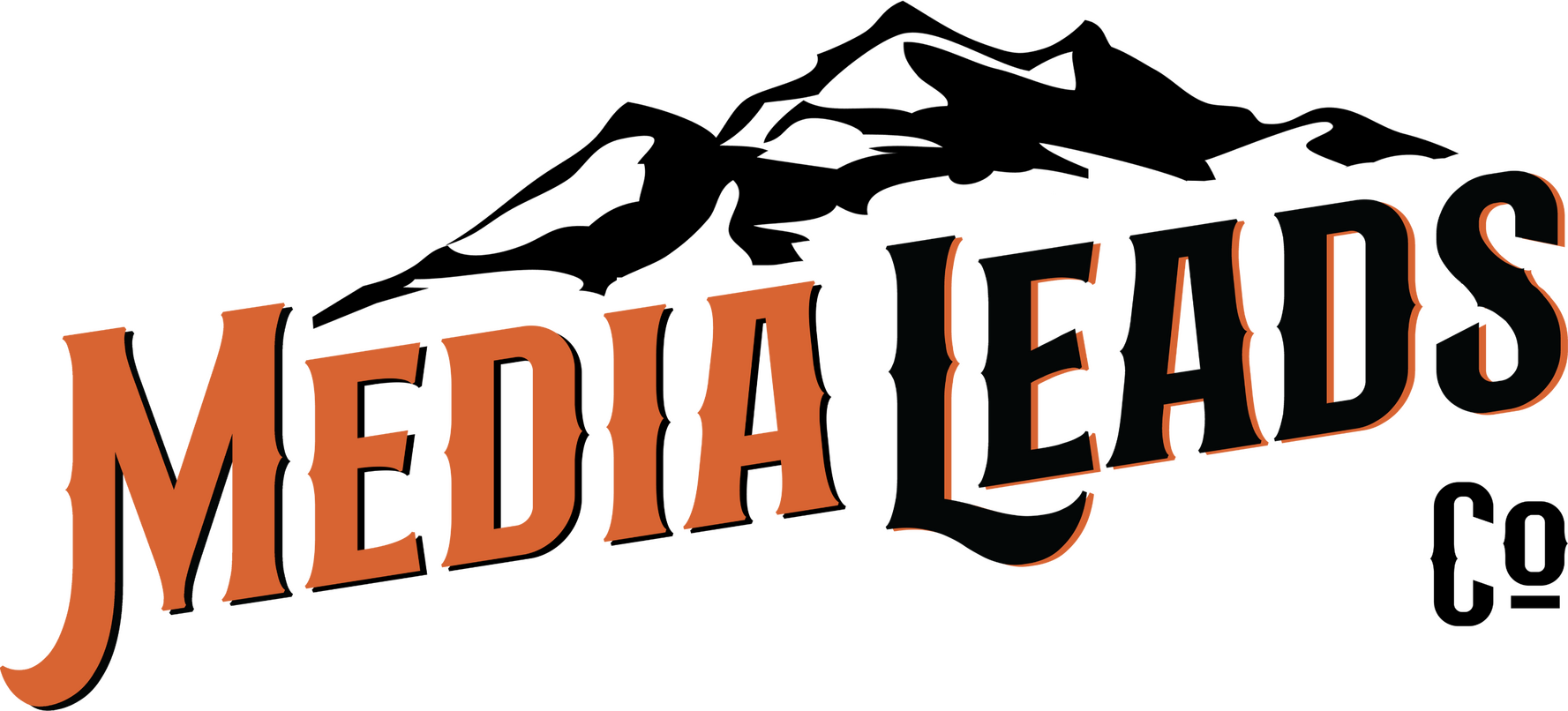 Media Lead Generation
You have the expertise. We have the strategy.
Coaches and Consultants like you come to us to create leadership-level content that attracts your ideal clients.
Relationship-building Authority Content
Whether you need a fully produced video podcast or a fast, efficient way to have your solo content created this month, we've got the right solution for you.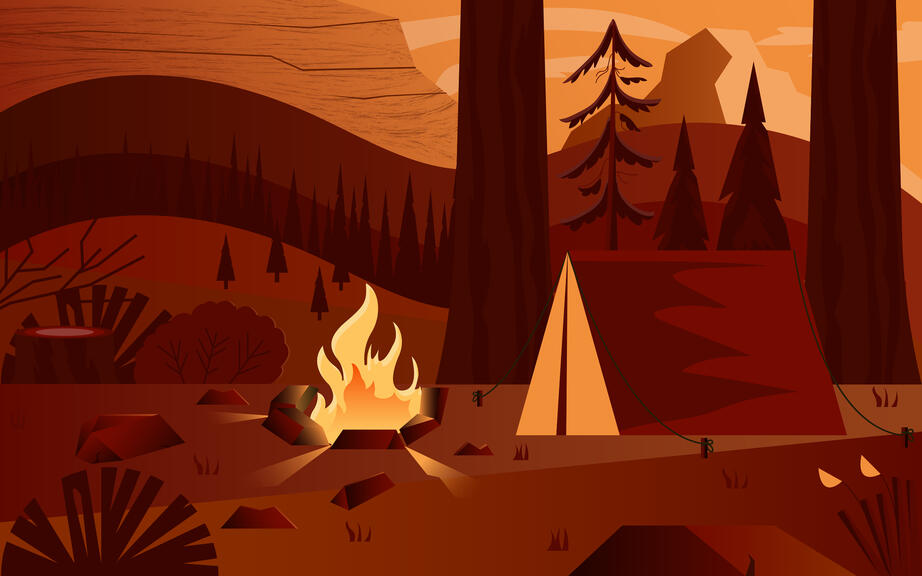 Take Over Your Industry - Fast
Whether you're brand new or an industry veteran, our systems will help you quickly become the face and voice of your industry.
Generate Immediate Sales Conversations
We build you a platform that turns your painfully long sales cycle into fast introductions that become meaningful relationships and faster sales.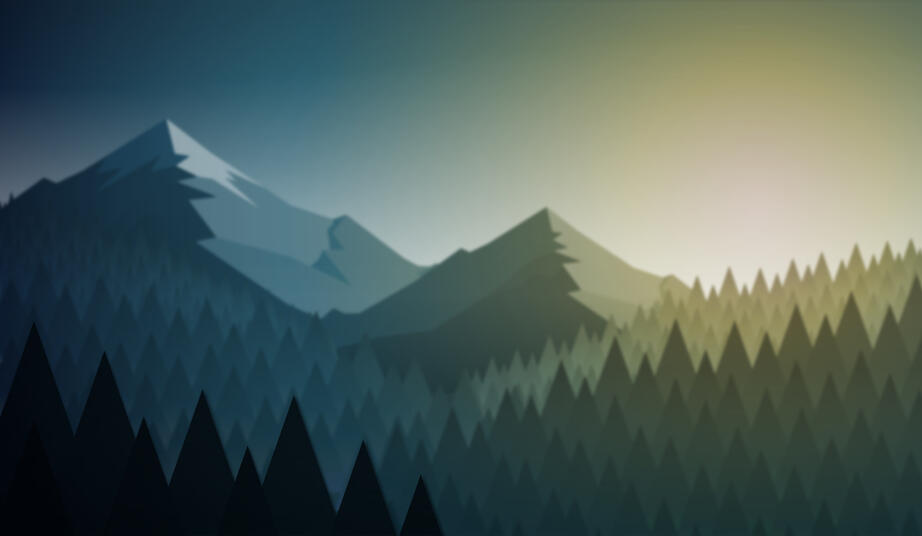 Consistent Content Created Efficiently
Daily, consistent content is mandatory in business today. But how can you keep up with that?
With our system for creating a month's worth of content in about an hour, that's how.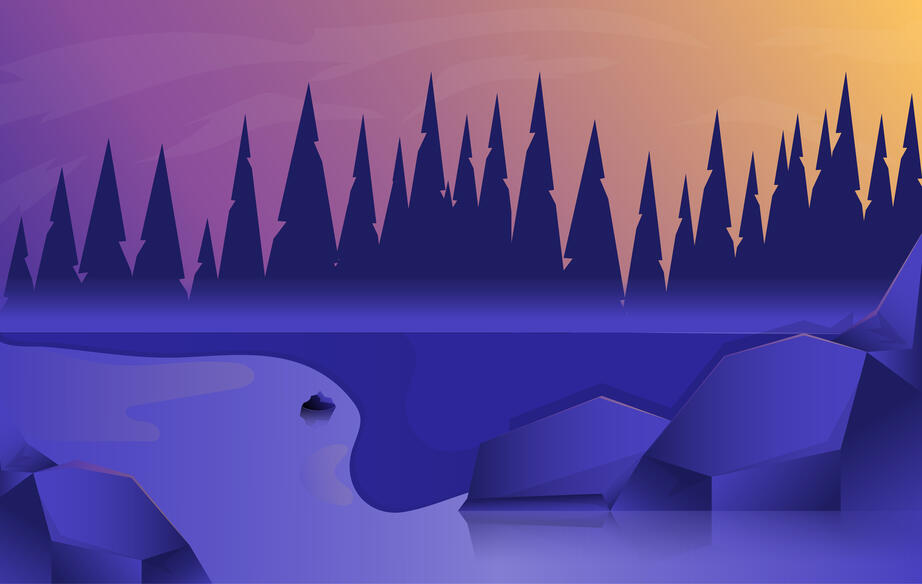 Demonstrate Your Super Powers
The fastest way to show potential clients what you do best is by showing the world. Create a platform and a process that allows them to watch you be awesome.
Happy Clients
Some great folks we've had the honor of serving.
BUILDING SALES-FOCUSED MEDIA
The fastest way to build rapport with your ideal clients and maintain a relationship with your existing buyers is by shining a spotlight on them.How do you do that?With a done-for-you platform that creates instant authority for you and gives value to everyone you bring on by showcasing them to their followers and yours.
---
SHOW EXAMPLES
Below are several shows we have built for ourselves and our clients for lead generation.For each show we create, we orchestrate a launch with multiple elements needed to have a professional, authority-building platform of video episodes, podcast shows, and promotional clips for social media.
---
STRATEGY + ACTION
Great coaches and consultants have the ability to change people's lives and transform entire organizations.And their impact can often go far beyond the clients they work with.One of the reasons I love working with coaches and consultants is because of that ripple effect.This show is here to highlight their expertise and empower them with resources and new ideas to grow their business.Welcome ... to Strategy + Action.
PROMOTIONAL CLIPS
Each full episode of the show is turned into a shareable, subtitled clip formatted for social media.
PODCAST VERSIONS
Each full episode of the show is turned into a shareable, subtitled clip formatted for social media.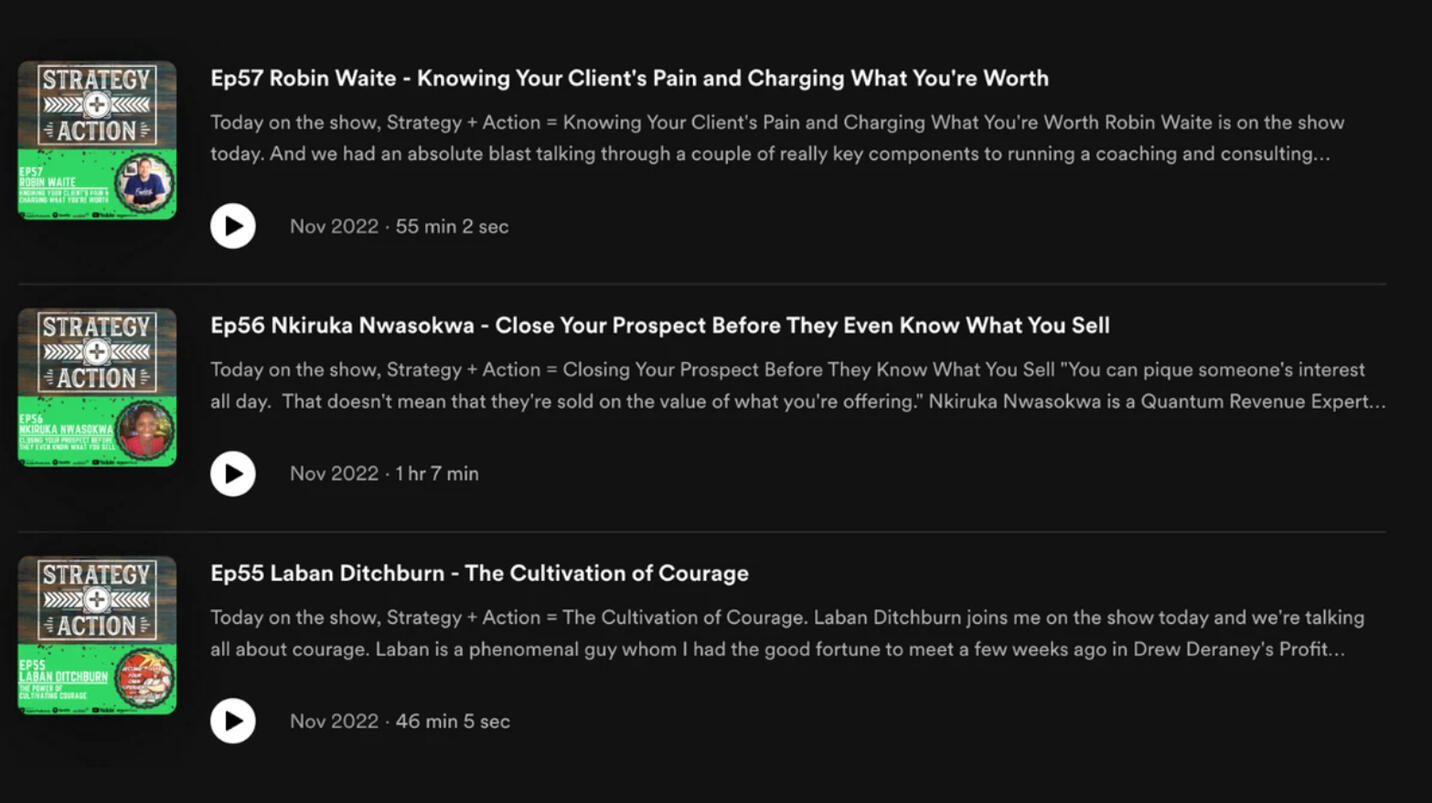 ---
BUILT TO SCALE
Built To Scale explores the ups and downs of creating a thriving business while also having a full life. Host Craig Severinsen has been coaching and consulting clients for the past 10 years on how to attract perfect clients, create systems to build teams, and create stable revenue growth.Tune in for conversations with entrepreneurs about what they're doing to make more money, attract better clients, and work less.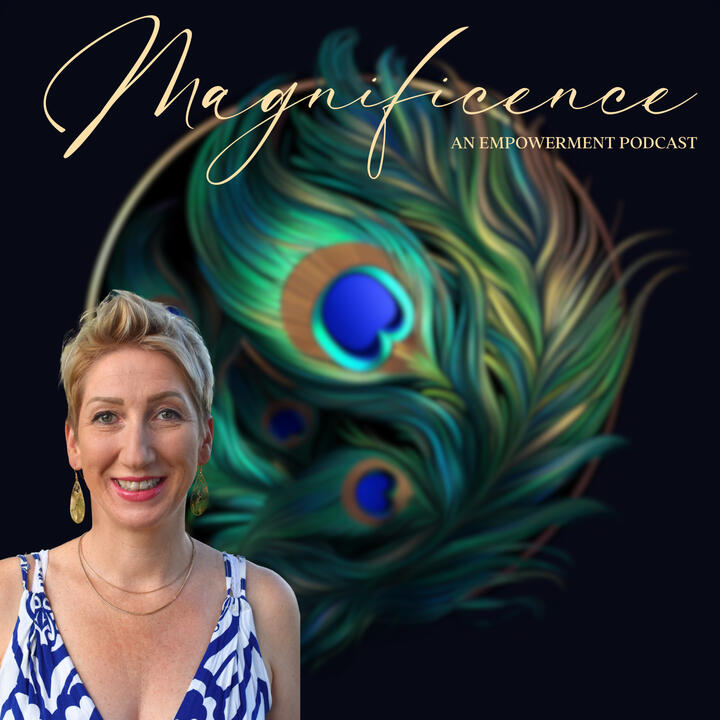 ---
CONCENTRIC
Concentric is about aligning with people who share a common center - learning why it's critical and understanding how.Any relationship starts with finding your center - the truth at the core of who you are. Only then can you connect with someone else.This show gives you the tools and the skills to do just that through training, real-world stories, and in-depth interviews with people who have taken this journey and come out the other side better for it.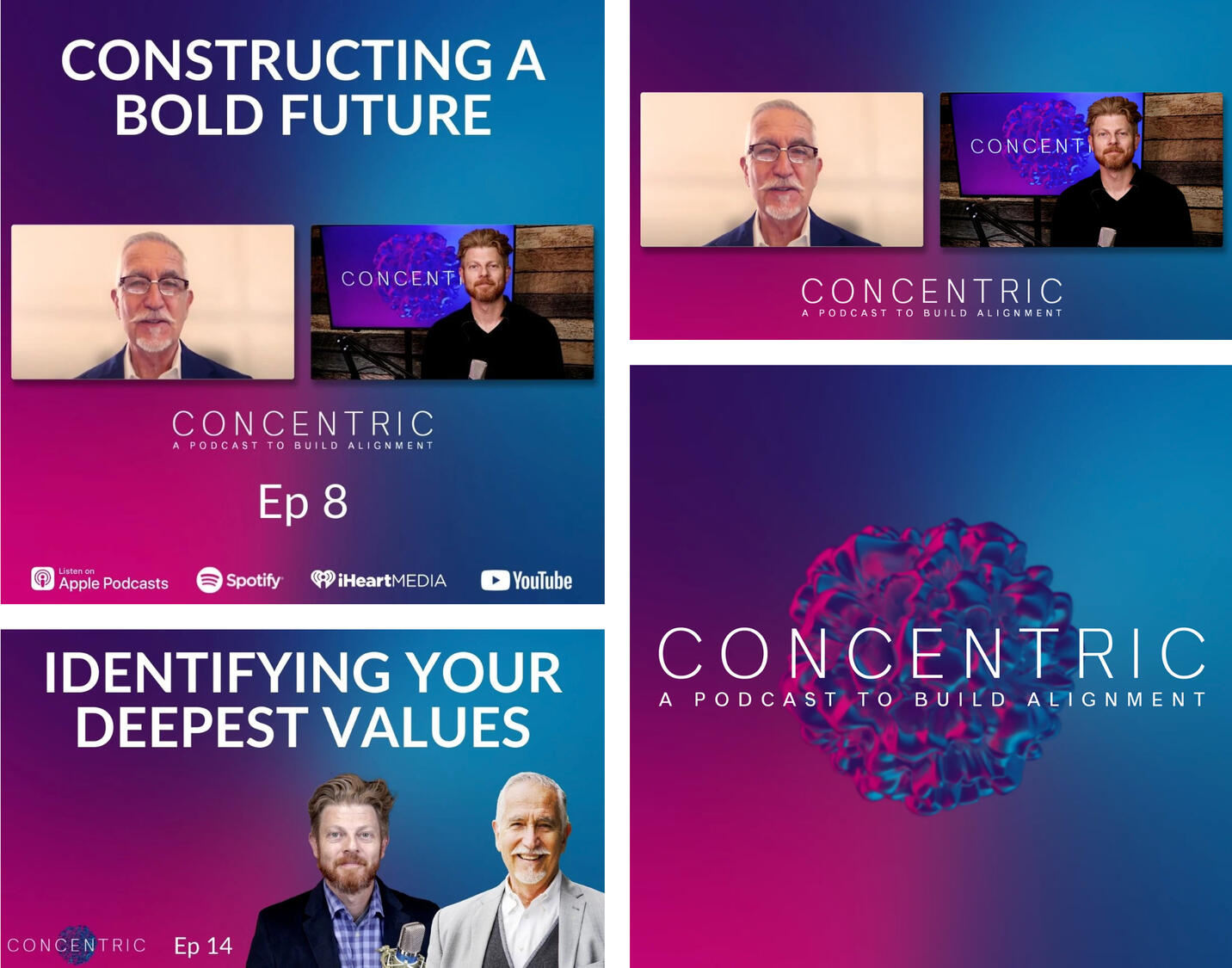 ---
ENGINEERING WEALTH
Welcome to Engineering Wealth, where we bring you the latest insights from the 3.4 Trillion Dollar eCommerce Industry. Listen up as thriving entrepreneur Ryan Morgan shares what's working inside his company and uncovers what's "next" in his interviews with industry leaders.It's time to grab your piece of the new American Dream.Here's your host … Ryan Morgan.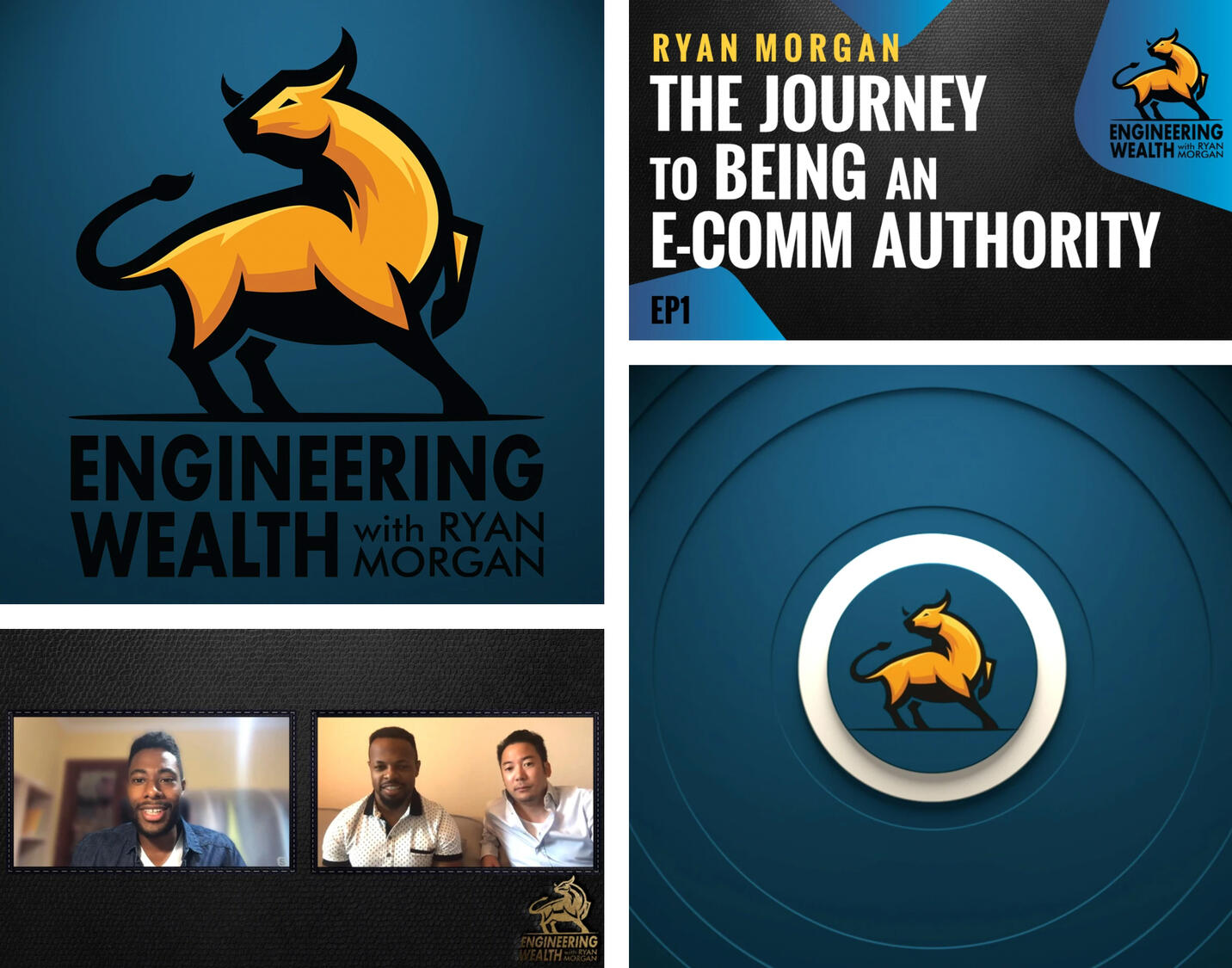 GET 30 DAYS OF CONTENT FROM ONE 60-90 MINUTE SESSION
Using a high-quality remote video platform and our Video Growth System, we create 48 pieces of content for you in a single session.
HOW WE CREATE YOUR POWER CONTENT
1. We start with a strategy session and then we have a professionally coached recording session, focusing on four main topics in which you are already knowledgeable.
2. We guide and coach you so your message is on-point and you come across on video like the expert you are!
3. We record it all for you, edit and format each piece, and make sure each video is subtitled and properly branded.
Boom ... it's that simple!
Video Examples
Click on a category below to view our high-quality content of our amazing clients.